Here I am going to reveal you the No.1 tool to compare Schema for Oracle database. Couple of days before I wrote an article about deploying your own Oracle instance on Amazon cloud as RDS service. And, on this page we will see the details about much featured tool, Redgate's schema compare tool.
Redgate is a company which primarily develops and supports for other leading business worldwide with their unique range of tools for enterprise Oracle databases.
One such tool they made is schema compare tool. You can check their official tool page here.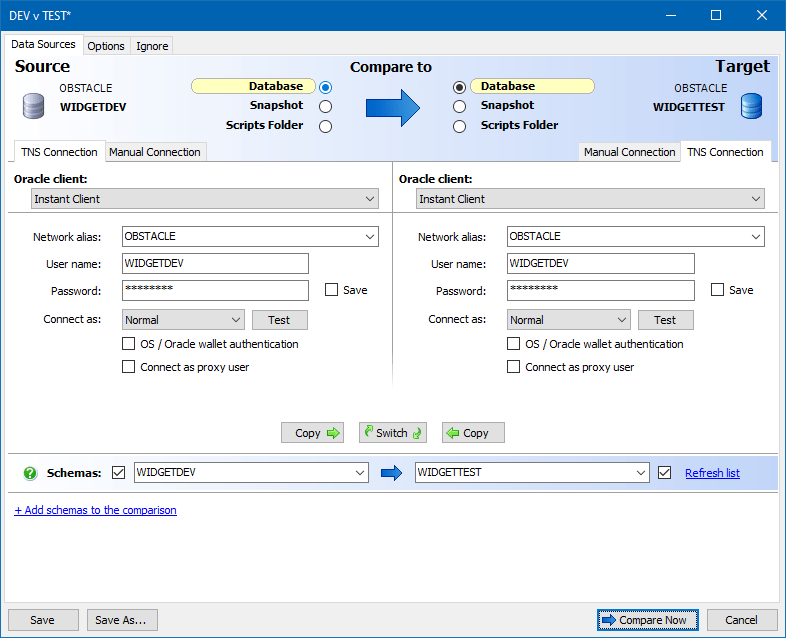 OK. Coming back to the tool, I would say that you should give it a try. Look at the above screenshot. Anyone can tell that this is easy to use, light in weight, doesn't need more system RAM memory, won't hang your windows either. All you have to do is to download from the above mentioned official link and start using it.
Also be aware of the fact that this tool is not a freeware. You can try it for free for not more than a month.
This schema compare tool for the Oracle connects directly to the database. You can navigate around and choose two different database schema, or schema within the same database.
Open up the schema compare tool, enter in your DB credentials for connection. Once it is connected, the tool gets directly to the database instance and collects all the schema structure and presents neatly in the same screen. You would love it, when you see it by yourself.
When we say comparing schema, we need to load two different schema side by side. By this way, you can see the difference in them with the help of colors. You can clearly see them in the below picture.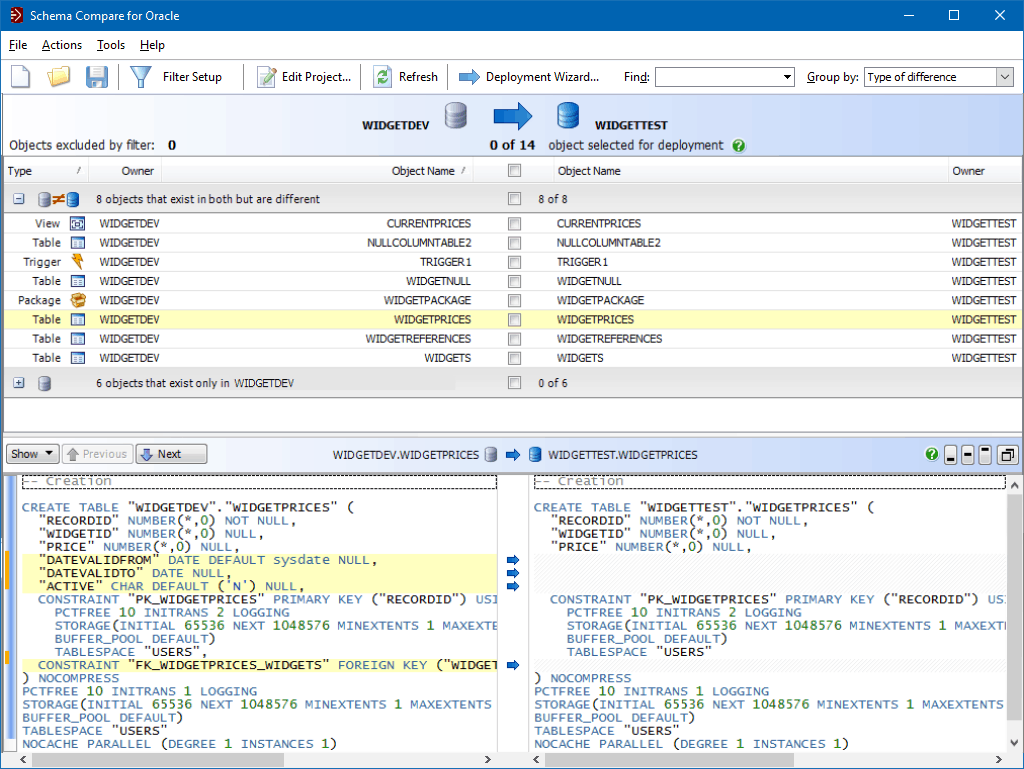 If you click on an object you can see the DDL for that object in both environments in the bottom window.
Any differences are color coded, line numbered, and highlighted.
Ask me a question! Leave as a comment.
How useful was this post?
Click on a star to rate it!
Average rating / 5. Vote count:
No votes so far! Be the first to rate this post.
We are sorry that this post was not useful for you!
Let us improve this post!
Thanks for your feedback!